Yesterday was the kind of day which doesn't show up in many scans, but it was one where bulls hold the advantage. Bullish accumulation further confirmed the positive nature of yesterday's action. Any gain today would be enough to clear what for many indices, is a 'bull flag'. 
The finished with a bullish engulfing pattern on higher volume accumulation which also saw a 'buy' trigger in On-Balance-Volume. Technicals are net bullish with the index sitting just above its 50-day MA.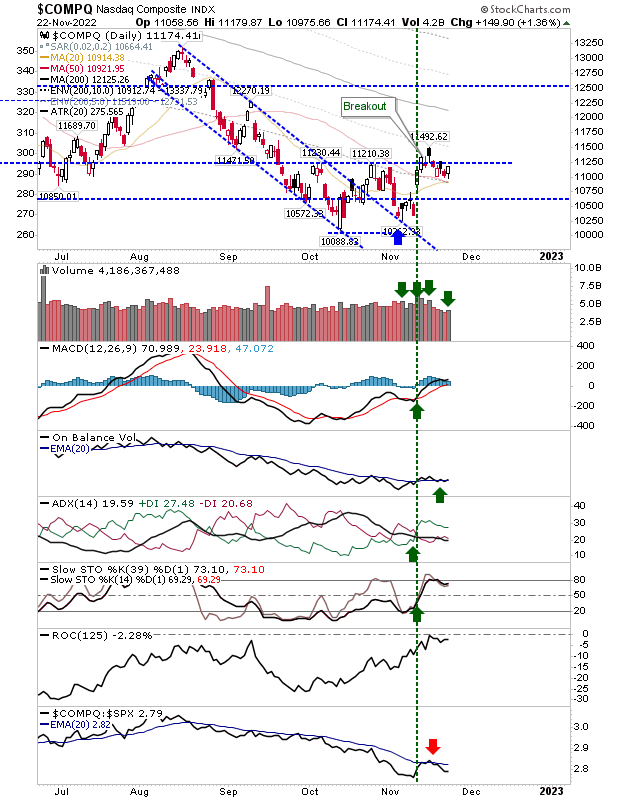 The staged a breakout as it cleared its 'bull flag' – it remains on course to test its 200-day MA before the week is out. Technicals are net positive and the only disappointment was the light volume to accompany the flag breakout.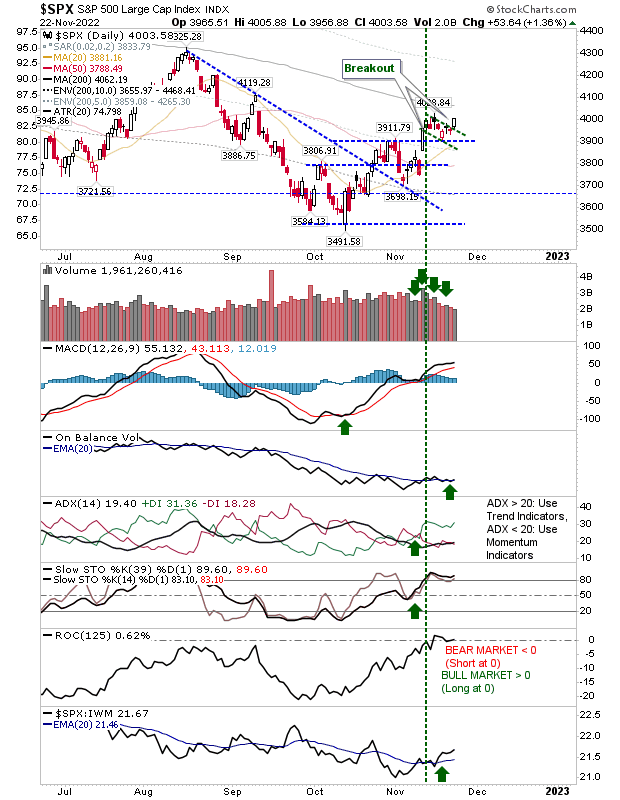 And for the , a similar move almost delivered a new 52-week high.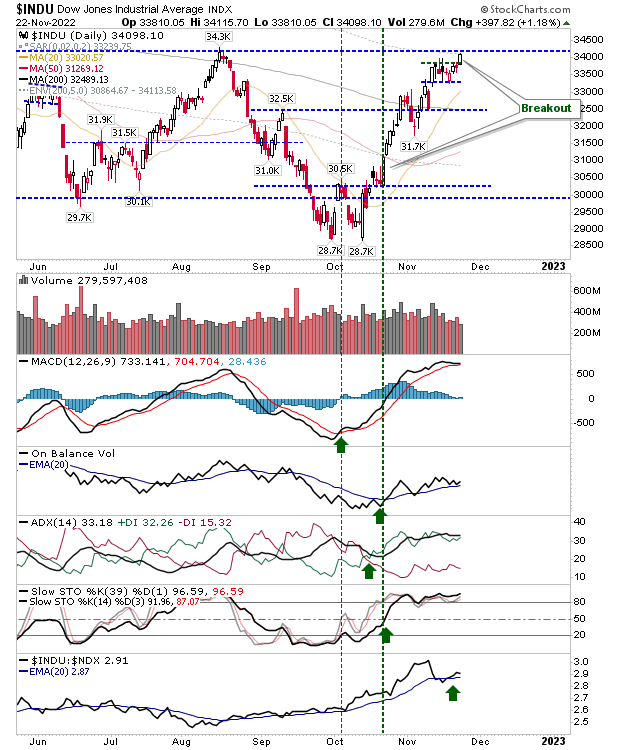 Only the was a little disappointing as it navigates the squeeze between its 20-day and 200-day MAs; it did manage to close above its 200-day MA but it needs something more to break the sequence of mixed signal candlesticks.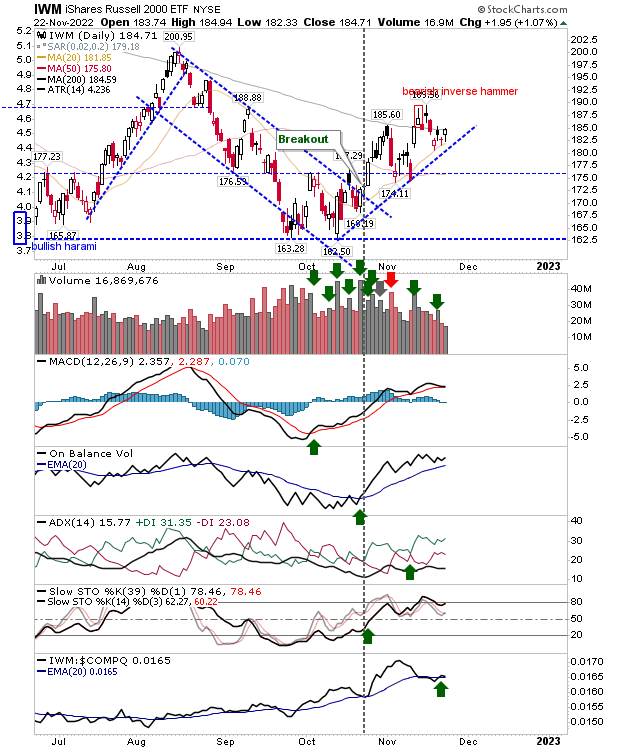 We do need to see some form of buying if yesterday's action is to deliver on its premise. Ideally, yesterday closed with solid, white candlesticks – enough to break the pattern of easing we have seen over the last couple of days. What we don't want is an undercut of yesterday's lows as this would likely cause greater panic (effectively, a confirmation failure of a bullish setup). Fingers crossed…