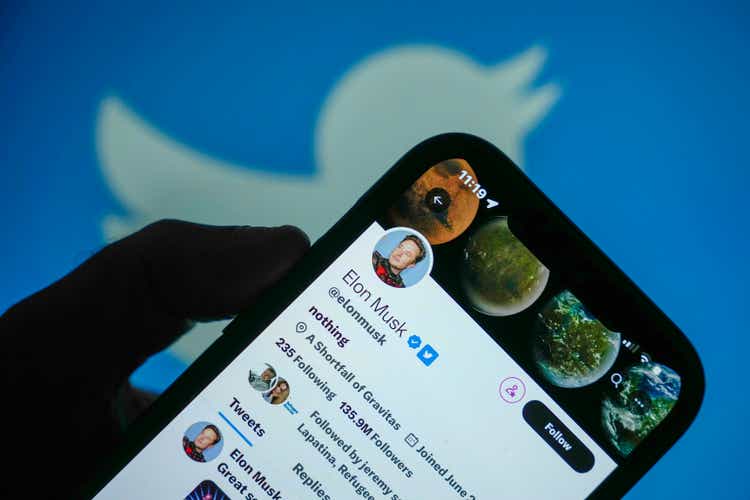 Apple (NASDAQ:AAPL) and Lions Gate Entertainment (NYSE:LGF.A) (NYSE:LGF.B) have joined IBM (NYSE:IBM) in pausing advertising on Elon Musk's X social network amid concerns about their content appearing next to antisemitic content.
News of Apple's (AAPL) paused was first reported by Axios, while a Lions Gate (LGF.A) (LGF.B) spokesman confirmed to Seeking Alpha that it would do the same.
Apple (AAPL) did not immediately respond to a request for comment from Seeking Alpha.
On Thursday, IBM (IBM) said it had suspended advertising on X, formerly known as Twitter, after a media report said the social media platform ran the tech giant's ads next to pro-Nazi material.
Non-profit website Media Matters said it found ads from major brands such as IBM (IBM), Apple (AAPL), Oracle (ORCL), Comcast's (CMCSA) Xfinity and NBCUniversal's Bravo next to content "that touts Adolf Hitler and his Nazi Party."
A spokesman for the European Commission also said that it too would pause advertising on X.
Axios added that an executive for the Musk-owned social network "did a sweep" on the accounts discovered by Media Matters and that they will not be monetizable any more. Additionally, they will be labeled "Sensitive Media."
The pause in advertising from large companies follows a comment by Musk who endorse an antisemitic post.
Linda Yaccarino, Chief Executive Officer of X, said the company's point of view has been that discrimination by everyone should "stop across the board."
"X has also been extremely clear about our efforts to combat antisemitism and discrimination," Yaccarino wrote. "There's no place for it anywhere in the world — it's ugly and wrong. Full stop."
This story has been updated to include a response from Seeking Alpha.
More on Apple, Lionsgate and IBM