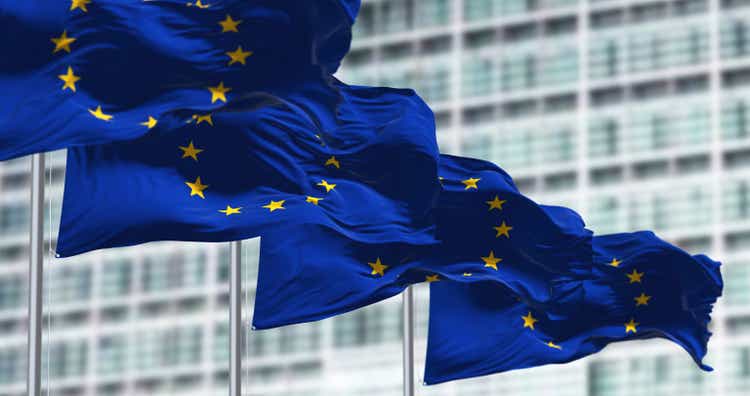 London (UKX) +0.5% UK retail sales dip 0.3% in October
Germany (DAX:IND) +0.4%
France (CAC:IND) +0.5%
Industrial production in Switzerland increased 2% year-on-year in the third quarter, rebounding from a 0.7% fall in the previous three-month period, as output declined at a softer pace for mining & quarrying.
The pan-European Stoxx 600 (STOXX) advanced 0.5% on Friday ahead of a final reading of euro zone inflation for October, and expectation of rate cuts after a batch of soft U.S. data in the previous session. The slide in British retail sales in October also raised hopes that it might force the Bank of England to lower interest rates next year.
In the bond market, the U.S. 10-year Treasury yield was down 3 basis points to 4.42%.
Germany's 10-year yield was down 6 basis point to 2.53%.
U.K.'s 10-year yield was down 9 basis points to 4.06%.
Coming up in the session: Euro Area inflation data, Canada PPI are on investors' radar today.
Currencies: (EUR:USD) (GBP:USD) (CHF:USD)
ETFs: (EWG), (GF), (EWI), (EWQ), (EWGS), (FGM), (DBGR), (HEWG), (DAX), (FLFR), (FLGR), (FLIY), (FXB), (EWU), (FKU), (EWUS), (FLGB), (GREK)
More on markets