Ever-worsening GDP data from Japan and the eurozone point to a likely recession
Meanwhile, keeping U.S. GDP growth above zero will be a challenge in 2024
Here's how you can pick recession-resistant stocks that will add resilience to your portfolio
Secure your Black Friday gains with InvestingPro's up to 55% discount!
Recent assessments of economic growth across various global economies fail to inspire optimism. In the eurozone, a delicate balancing act between growth and recession is evident, highlighted by the latest figures of 0.1% and -0.1% .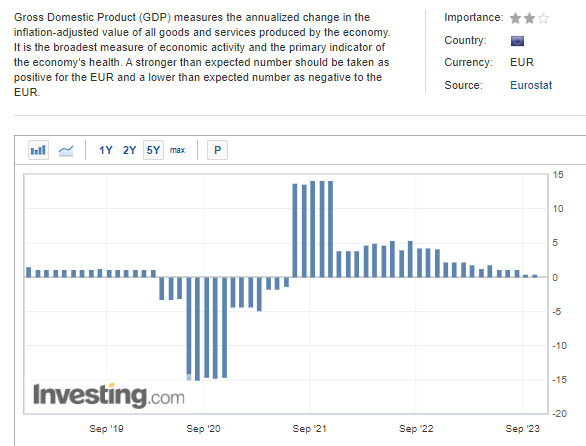 The situation is more dire in Japan, where October results significantly undershot forecasts (-2.1% against an anticipated -0.6%), signaling a potential entry into a prolonged recession.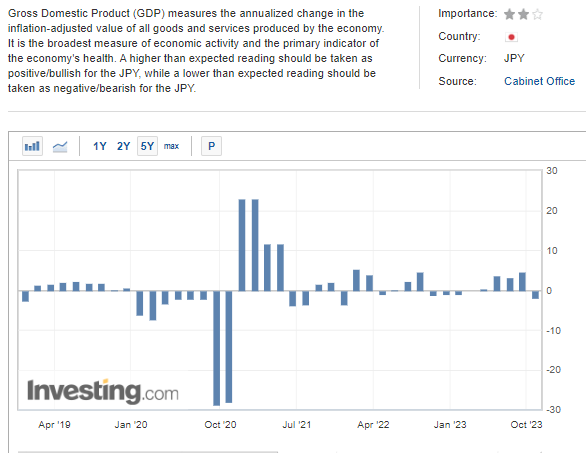 Among developed economies, the U.S. appears relatively strong with a 4.9% growth rate (annualized). However, according to forecasts from the Atlanta Fed, there is a potential drop to 1.5% in the last quarter, raising the probability of a sustained recession in the upcoming quarters.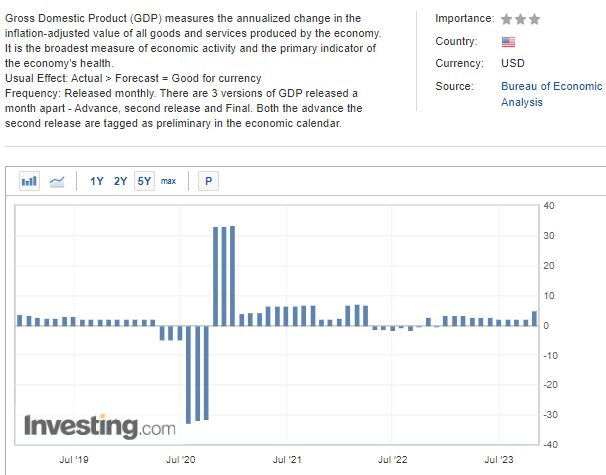 In light of these conditions, the question arises: How can one effectively structure an investment portfolio that is resilient during recessions?
Here's How You Can Build a Recession-Proof Portfolio With Ease
As the practice of the last two decades shows, recessions in the economy are accompanied by declines in stock markets, this was the case in 2020, 2008, and 2001. However, the crises were quickly averted primarily through decisive action by central banks, which resorted to a loose monetary policy.
In addition to core assets like or bonds, it is worth considering choosing stocks that are defensive. Such securities should be sought primarily among sectors such as basic consumer goods, utilities, or health care. This is due to the fact that these sectors are indispensable in the daily life of common people.
From a fundamental point of view, one should pay attention to indicators such as cash flow, debt-to-equity ratio (especially when interest rates are high), or return on invested capital, among others. Using the InvestingPro scanner, I selected the following conditions for selecting companies.

Source: InvestingPro
We used the above filters and here are the top three stocks we found:
1. Electricite de Strasbourg
French company (Electricite de Strasbourg (EPA:)) is a European energy giant that produces electricity and sells . The company fits perfectly into the characteristics of a defensive portfolio with a very long history of paying dividends continuously for 32 years.
Looking a bit more short-term, the company's stock price is within the framework of a northward movement, which has currently braked in the area of the supply area at €97 per share.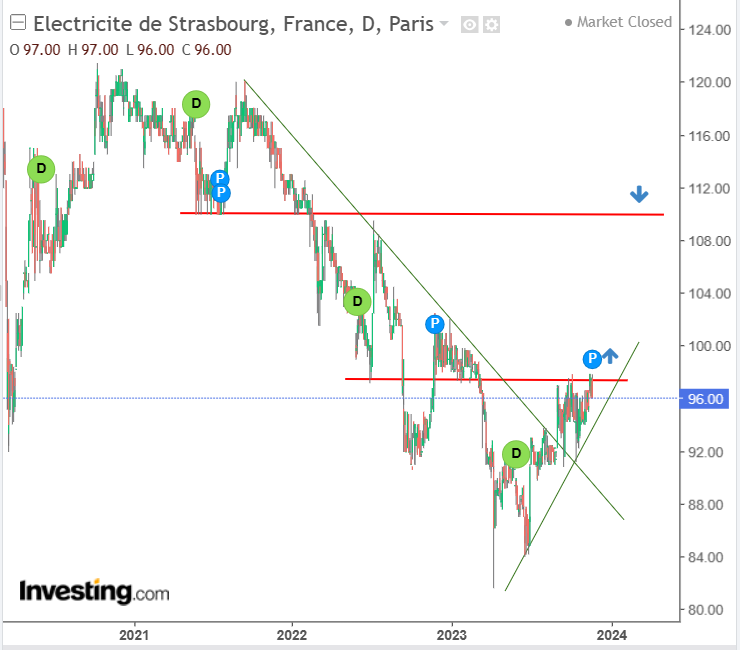 In the event that the demand side manages to break out of this area, then the way is opened for an attack on the area of 110 euro per share.
2. Ono Pharmaceutical
Ono Pharmaceutical (TYO:) is one of the largest pharmaceutical companies in Japan with a wide range of medications on offer. What is striking is the very good fundamental situation, which is illustrated by the fair value index and the highest score on the financial condition scale.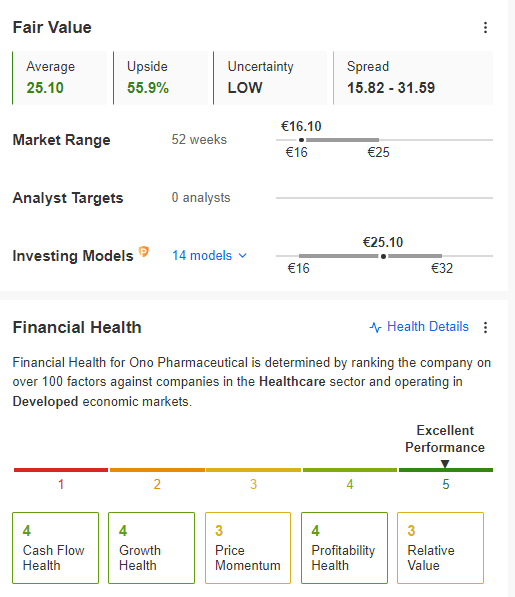 Source InvestingPro
The excellent financial condition may not come as a surprise if we look additionally at the positive trend in terms of long-term growth of both net income and revenue: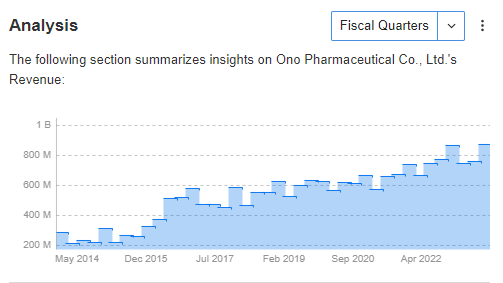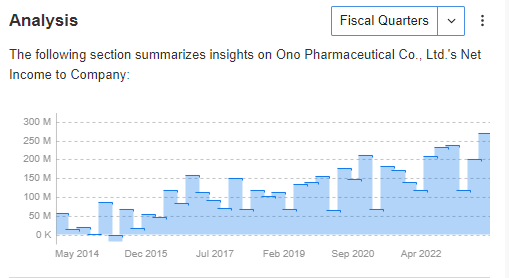 Source: InvestingPro
3. John B. Sanfilippo
John B Sanfilippo (NASDAQ:) is a U.S.-based producer of nut-based foods whose stock price is in the midst of a correction in recent months, which could be a buying opportunity at a better price. Most significantly, the company regularly generates net profits and revenues, which, combined with the following positive fundamental characteristics, paints a picture of a solid growth base.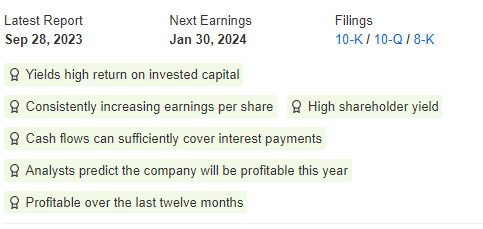 Source: InvestingPro
***
Buy or Sell? Get the answer with InvestingPro for Half of the Price This Black Friday!
Timely insights and informed decisions are the keys to maximizing profit potential. This Black Friday, make the smartest investment decision in the market and save up to 55% on InvestingPro subscription plans.
Whether you're a seasoned trader or just starting your investment journey, this offer is designed to equip you with the wisdom needed for more intelligent and profitable trading.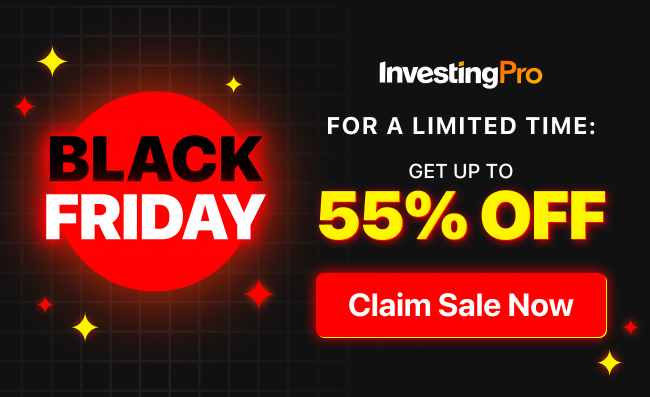 Disclaimer: This article is written for informational purposes only; it does not constitute a solicitation, offer, advice, or recommendation to invest as such it is not intended to incentivize the purchase of assets in any way. I would like to remind you that any type of asset, is evaluated from multiple points of view and is highly risky and therefore, any investment decision and the associated risk remains with the investor.