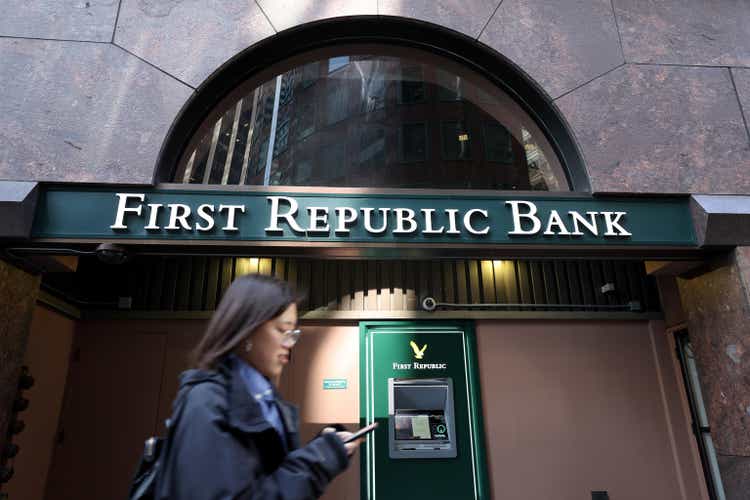 J.P. Morgan analyst Steven Alexopoulos not only maintained his Overweight rating on First Republic Bank (NYSE:FRC) after a group of the U.S.'s largest banks agreed to place $30B of uninsured deposits at the struggling lender but keeps FRC his top pick among small- and mid-cap banks.
"With the shares trading well below TBV (and well below 'burn-down' TBV for unrealized HTM losses), we see this as a higher risk but potentially very high reward name," Alexopoulos wrote in a note to clients.
The two main questions for investors are: 1) whether the $30B of incrmental deposits is enough, and 2) what will the company's earnings power be after the banking turmoil.
The analyst expects that the banks providing the deposits, which together have $16T of assets, considered the $30B amount to be sufficient for an adequate runway for FRC.
Regarding earnings, "Assuming a fairly large portion of FRC's uninsured deposits run-off, in a scenario where the company's balance sheet declined in a 15-50% range, we estimate 2023 EPS to be between $3.95 and $4.64, respectively," he said.
By comparison, First Republic's (FRC) 2022 GAAP EPS was $8.25, up 7% from 2021.
Earlier, First Republic Bank stock slumps after dividend pause
SA contributor JR Research looks at how First Republic (FRC) could avert the breaking point.