After a volatile few days, indexes have managed to stage a recovery, with some indexes doing better than others.
The returned above support while breaking resistance from a bull flag. Volume eased back despite the gain; not a great association gave the extent of today's move higher. One could play the resistance breakout, but we don't want to see an undercut of 11,500 support.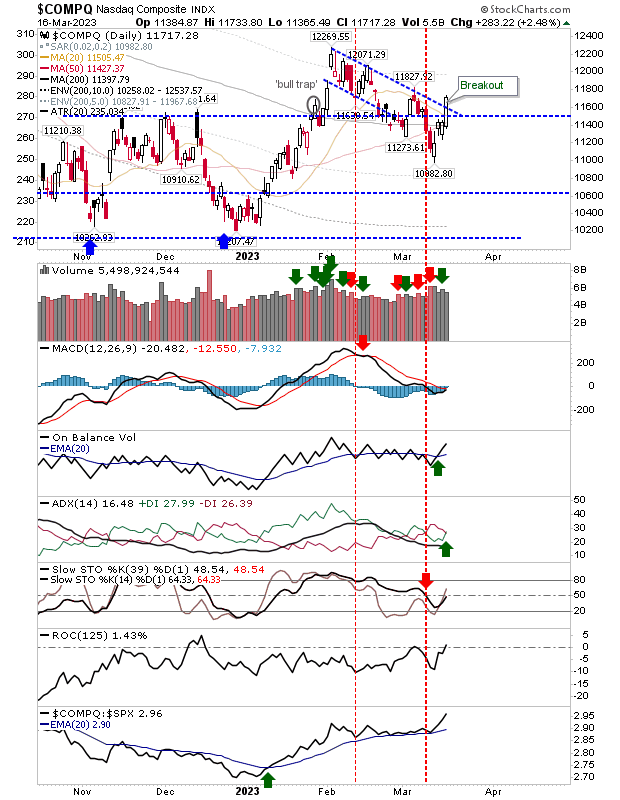 The is trapped inside its prior trading range, having dropped below breakout support. Today's gain brought the index above its 200-day MA, but with the index back inside its prior consolidation, it's unclear what can be expected next.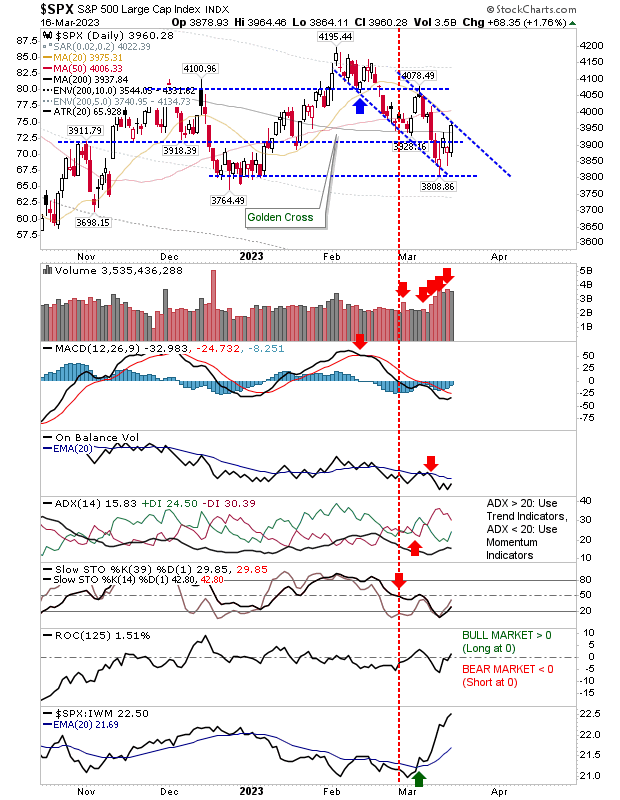 The had given up the most ground from the indexes; from holding breakout support to a quick return to Christmas lows, it has had the most traumatic week. Today's action ranked as a sizable bullish engulfing pattern on oversold momentum – a bullish sign. 
Look for some upside follow-through tomorrow, although I suspect the 200-day MA could prove problematic for bulls.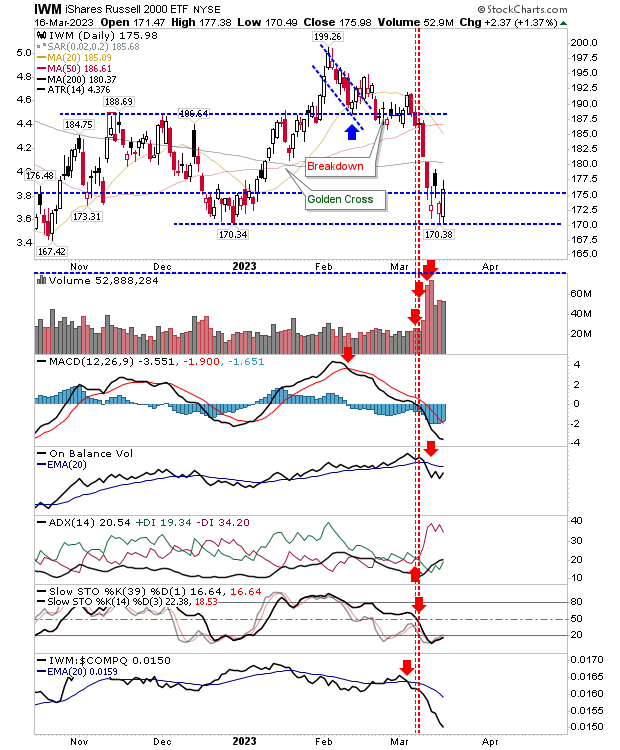 For tomorrow, the Russell 2000 is the easy watch, but I suspect it will fall to the tech sector (or semiconductors) to make the running.