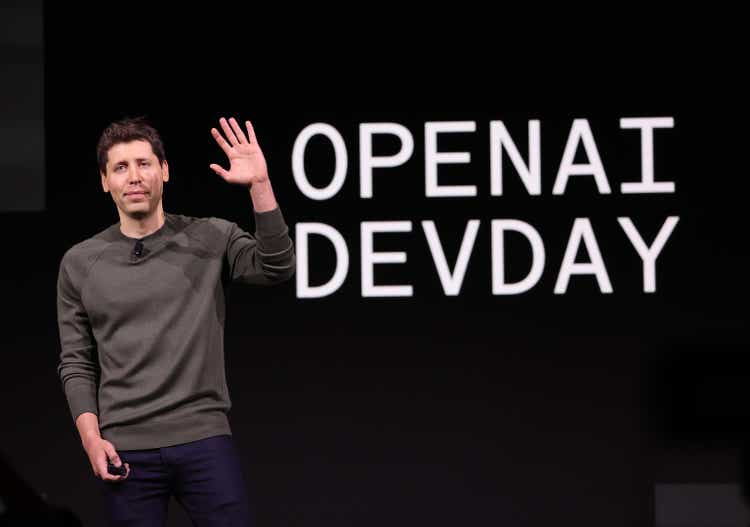 OpenAI is in talks with Sam Altman to return as CEO after he was ousted on Friday, with the board saying they had lost confidence in the former CEO.
Altman is said to be "ambivalent" about his return and would want governance changes, according to a report from The Verge on Saturday. A number of senior researchers also resigned on Friday.
Greg Brockman, OpenAI's president and former board chairman, resigned on Friday, in the wake of Altamn's ouister. The two top executives have been talking to friends and investors about starting another company, according to the Verge.
The board agreed in principle to resign and to allow Altman and Brockman to return, but has since waffled—missing a 5 p.m. deadline where many OpenAI staffers were set to resign, the Verge reported, citing a source close to Altman.
OpenAI investor are pushing the company's board to reinstate Altamn as CEO, according to a Bloomberg report on Saturday. Investors, including Thrive Capital, are in discussions with Microsoft (NASDAQ:MSFT), the largest holder of OpenAi, to bring back Altman. Tiget Global Management is also pressing for Altman's return.
On Friday Chief Technology Officer Mira Murati was appointed interim CEO to lead OpenAI. Microsoft (MSFT), which reportedly owns a 49% stake in the generative AI company, fell 1.7% on the announcement of Altman's ouster.
An OpenAI spokesperson didn't respond to a request from The Verge for comment. A Microsoft (MSFT) spokesperson declined to comment.
The stunning news of Altman's departure follows OpenAI's first ever developer conference, where Altman gave the keynote address. During it, he said the company said it has 2M developers building products, more than 100M weekly active users and it is working with 92% of the Fortune 500.
Earlier this week, Altman said that OpenAI was interested in raising more money, perhaps from Microsoft (MSFT).