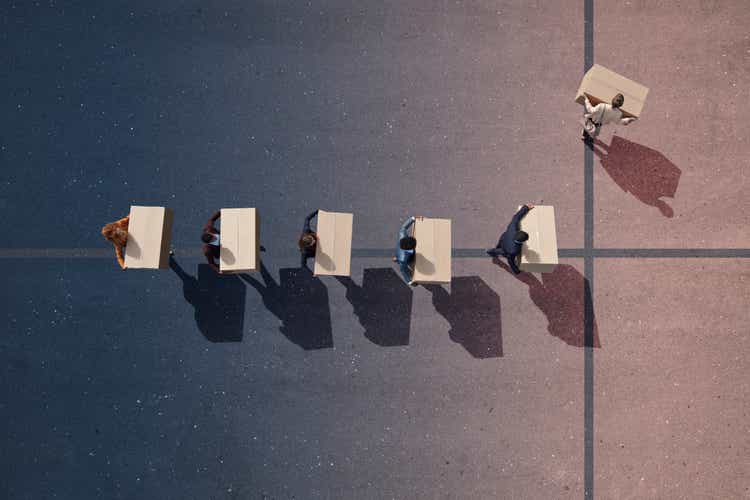 PTC Therapeutics (NASDAQ:PTCT) has decided to discontinue its preclinical and early research programs in its gene therapy platform and to reduce its workforce by ~8%.
In addition, the company informed its CFO Emily Hill that her employment will be terminated effective Aug. 20, and effective immediately she will cease to serve as CFO.
PTC said that Hill's employment is being terminated without cause and she will be entitled to certain severance benefits as part of a general separation agreement.
The company said strategic pipeline prioritization was done after a review of its preclinical and clinical development programs.
The discontinued gene therapy programs include preclinical programs in Friedreich ataxia and Angelman syndrome and several other programs targeting rare CNS and ophthalmological disorders in preclinical development.
However, PTC noted that it will continue development and global commercialization of gene therapy Upstaza.
The prioritization will allow focus on PTC's proprietary splicing platform and additional CNS and metabolic disorders, according to the company.
"We believe that the decision to discontinue our pipeline gene therapy programs enables PTC to focus R&D efforts on our other innovative and differentiated scientific platforms and strongly positions us for long-term growth and success," said CEO Matthew Klein.
Klein added that where possible, the company will work to ensure that the discontinued gene therapy programs can be developed by other parties.
The reduction in workforce of ~8% will mainly affect employees in the U.S., and is expected to be completed by Aug. 31. The company estimates that the employee severance and benefit costs plus pre-termination linked payments and benefits will be ~$7M, substantially all of which are expected to be cash expenditures.
PTC noted that it expects to realize residual 2023 operating expense savings of ~15% for the year ending Dec. 31, 2023.
In a separate release, the company also announced that a phase 3 trial of vatiquinone in children and young adults with Friedreich ataxia did not meet its main goal.
PTCT -20.39% to $46.50 premarket May 24