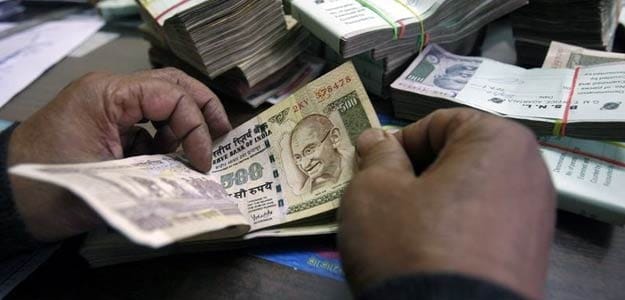 The rupee strengthened a touch early on Wednesday after reversing some losses in the previous session, a day after closing at its all-time low of 77.44 against the dollar.
Bloomberg reported the rupee was last changing hands at around 77.19 per dollar, and the front-end futures contract on the NSE showed bets in favour of the currency, with it quoted at 77.20 against the dollar after opening 77.3225 on Wednesday.
On Tuesday, the currency snapped two days of sharp losses and appreciated 10 paise to end at 77.34 against the US dollar, supported by a rebound in regional currencies and a fall in crude oil prices.
Traders also said the Reserve Bank of India may have intervened after the rupee plunged to its lifetime low of 77.44 on Monday.