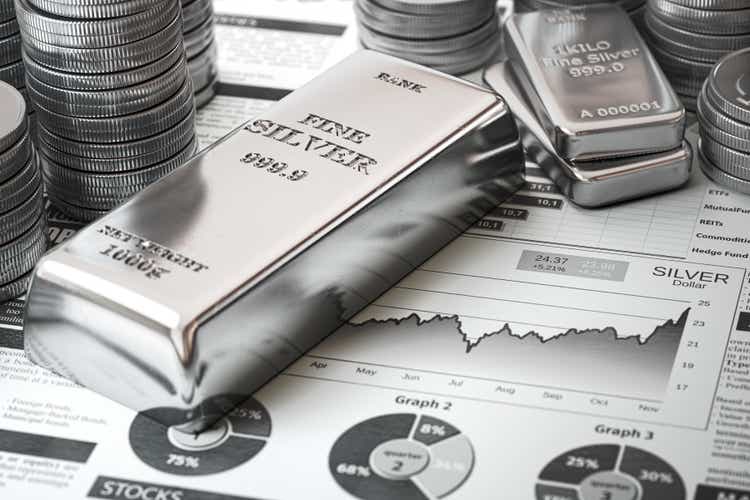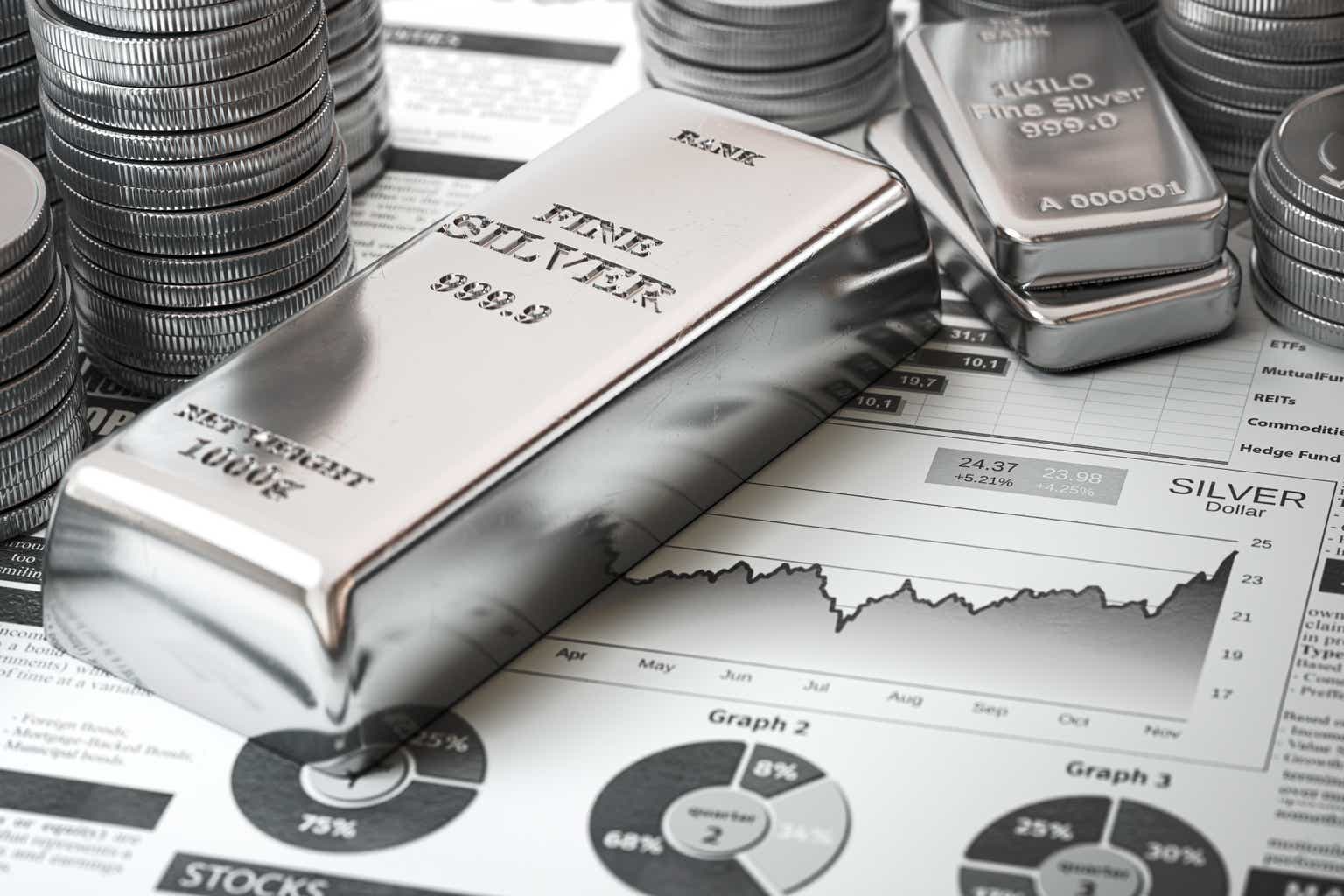 Silver (XAGUSD:CUR) pushed lower to start off the trading week as the precious metal has now declined to levels not seen in more than one full trading month as it touched a new 2023 low.
Silver fell by 3% and touched $22.74/oz on Monday, a level not noticed since December 16.
Despite the commodities daily slide it still trades higher by 19% over the past three months and +25% over its past 6 trading months. To start of 2023 Silver has found itself to be lower by 4%.
While the price of silver has come down, so in turn have both spot-silver ETFs and silver-mining ETFs. See below a breakdown of both spot-silver ETFs and silver mining-ETFs along with their assets under management and daily price action:
Spot-Silver ETFs
Silver Trust iShares (NYSEARCA:SLV): $10.95B, -3.1%.
Sprott Physical Silver Trust (NYSEARCA:PSLV) $4.09B, -2.8%.
Aberdeen Standard Physical Silver Shares ETF (NYSEARCA:SIVR) $1.11B, -2.9%.
Silver-Mining ETFs
Global X Silver Miners ETF (NYSEARCA:SIL) $1.06B, -1%.
iShares MSCI Global Silver Miners ETF (SLVP) $212.11M, -1%.
ETFMG Prime Junior Silver Miners ETF (SILJ) $767.07M, -1.2%.
Despite Silver's one day drop analysts say the price of silver could hit $30/oz this year, driven by supply shortages of the metal.