I thought there was sufficient evidence to argue against a "bull trap" in the , but it would appear the market wasn't interested in such thoughts, and sellers were quick to reverse the initial push above 4,200.
Adding to the pain were new 'sell' triggers in MACD and On-Balance-Volume, although the former occurred above the 'bullish' zero line, making it a weak signal. Selling volume ranked as distribution as selling momentum picked up speed. The index is also underperforming relative to the .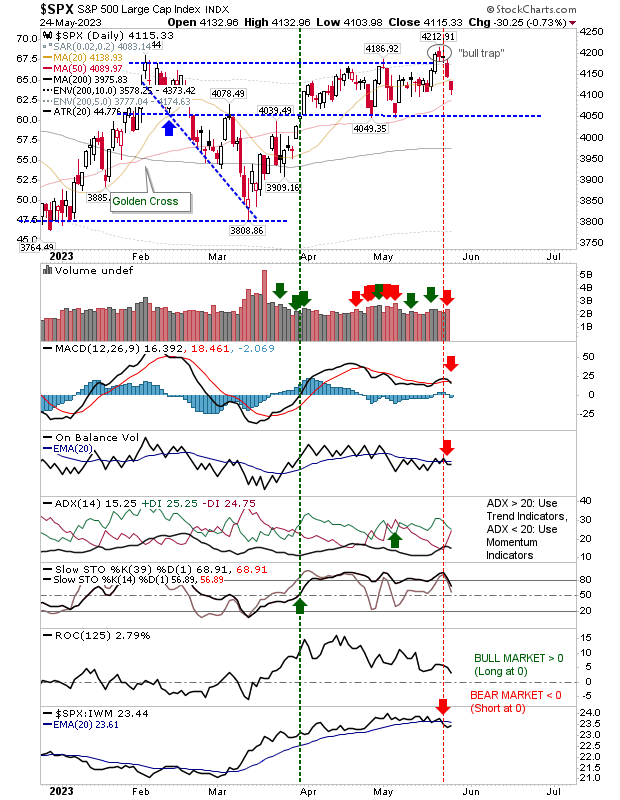 The breakout is still in play with technicals holding. What bulls are still in play will be focused on the Nasdaq as there isn't anywhere else for them to go. While the S&P 500 closed with a standard bearish candlestick, the Nasdaq held on with a more neutral doji. This lays the groundwork for a more bullish response tomorrow. The relative outperformance of the index over the S&P 500 also helps the bullish cause.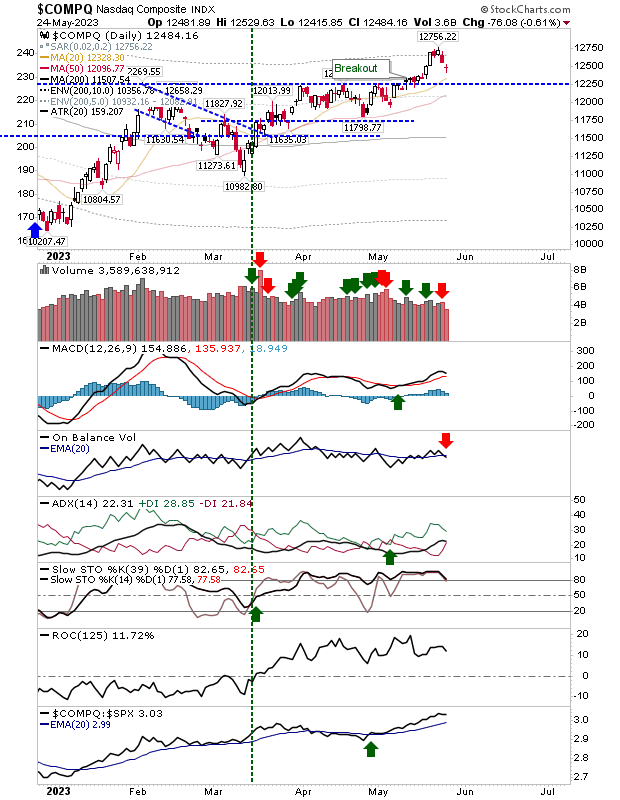 The Russell 2000 (IWM) pushed out of its price congestion zone to only run into its 200-day MA and reverse with a sizable, bearish inverse hammer. It then delivered another loss, only to find support at the nearby 50-day MA.
Technicals are mixed, mostly bullish, but with a constant switch of the signal line for On-Balance-Volume. The index hasn't moved into a period of outperformance to the Nasdaq, but it has for the S&P 500.
This index is acting like the decider between the bullish Nasdaq and the bearish S&P 500, and at the moment, bears have a slight edge; an undercut of the 50-day MA would push this more sharply in favor of bears.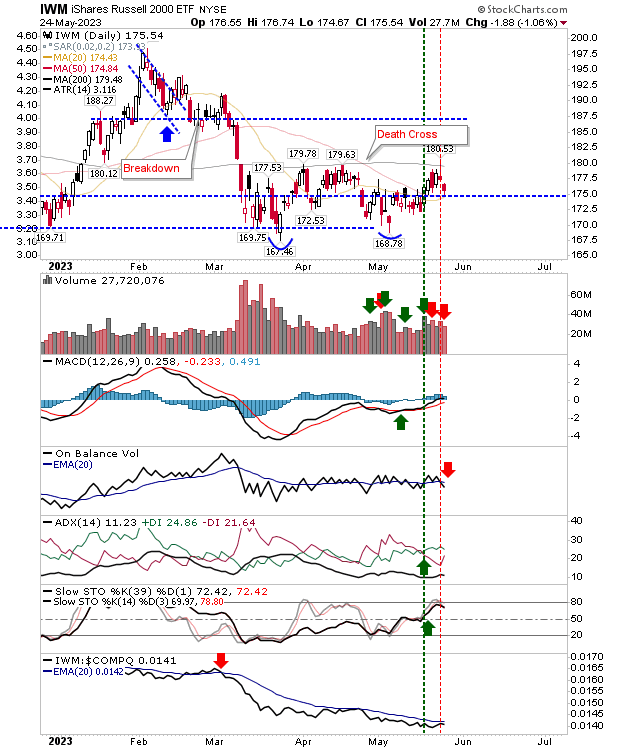 Feeding into the general market weakness is the accelerating losses in the . Technicals are net bearish and have only the 200-day MA left to break before things get scarier. One to watch.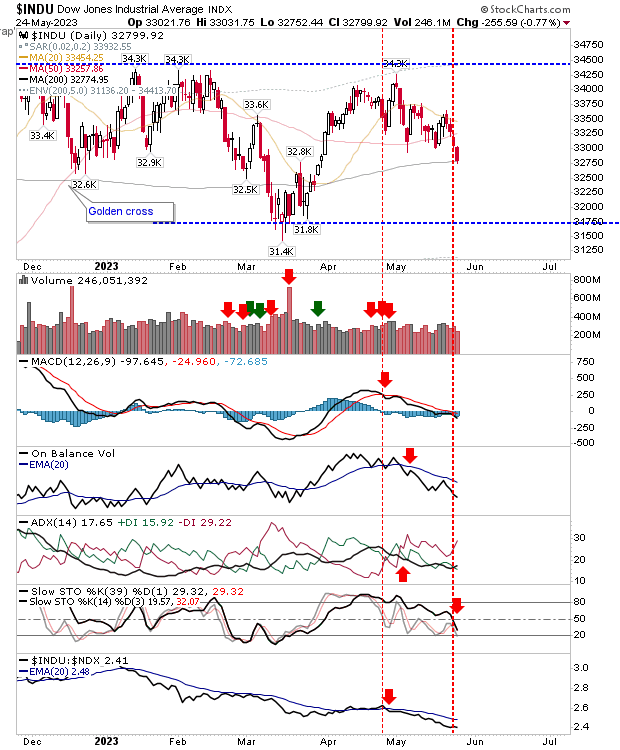 The is also feeling the pinch as it gave up its breakout. This could be a bad sign for the Nasdaq as it looks to protect its own.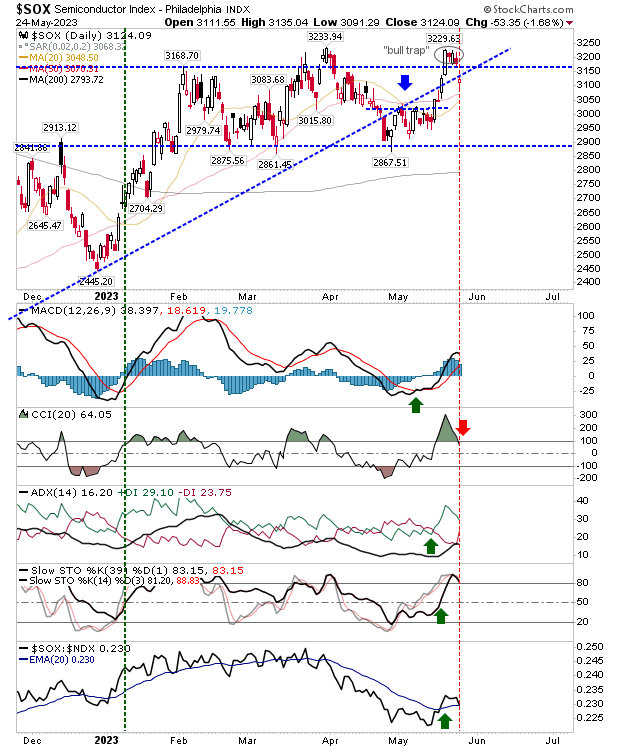 With Memorial weekend coming, there are only a couple more days of trading before traders jet off for the long weekend. I still think bulls have more to play with than current trading suggests, but we don't want to get away with a concerted act of selling.
This is not something we have seen yet, but the groundwork is there for this to happen.