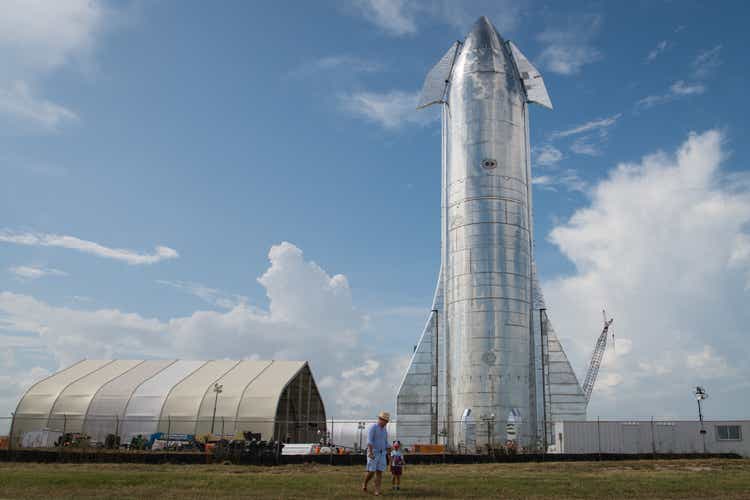 SpaceX (SPACE) launched its second Starship rocket flight on Saturday morning from the company's facility near Boca Chica, Texas.
Starship, the most powerful rocket ever built, flew for more than seven minutes and successfully separated from its booster. However, the rocket was intentionally destroyed in mid-flight after data was lost from the second stage. Starship was at an altitude of about 485K feet when it was destroyed. "What we do believe right now is that the Automated Flight Termination System on the second stage appears to have triggered very late in the burn," stated SpaceX engineer John Insprucker.
NASA is paying SpaceX up to more than $4B for Starship, with the intention to use the massive spacecraft to land astronauts on the moon under the Artemis program. "Each test represents a step closer to putting the first woman on the Moon with the #Artemis III Starship human landing system. Looking forward to seeing what can be learned from this test that moves us closer to the next milestone," stated NASA Administrator Jim Free following the test mission.