were up yesterday to start the day, rising by around 70 bps, then after the Fed announcement came, they dropped sharply. Then on schedule, around 2:30, the implied melt started helping to bring stock higher and to their intraday high, up around 1.3%. But the rally didn't last, as sellers emerged and the implied volatility rip faded. The index gave back all of the gains, finishing at the lows of the day down around 1.7% and closing below support at 3790.
As I have noted for some time, I think the S&P 500 and the are heading for new lows, and yesterday's Fed meeting seemed to confirm that is likely where stocks are heading. The dot plots made it very clear that the Fed will not be cutting rates anytime soon and is front-loading hikes, with the potential for 125 bps of hikes between now and year-end, and there are only two meetings left.
S&P 500
The break of support at 3,790 could be significant because the next gap that needs to be filled for the S&P 500 comes at around 3,675, which is right back at the June lows. Additionally, the broadening wedge is in the middle of playing out, which would also indicate that the S&P 500 could be heading to new lows.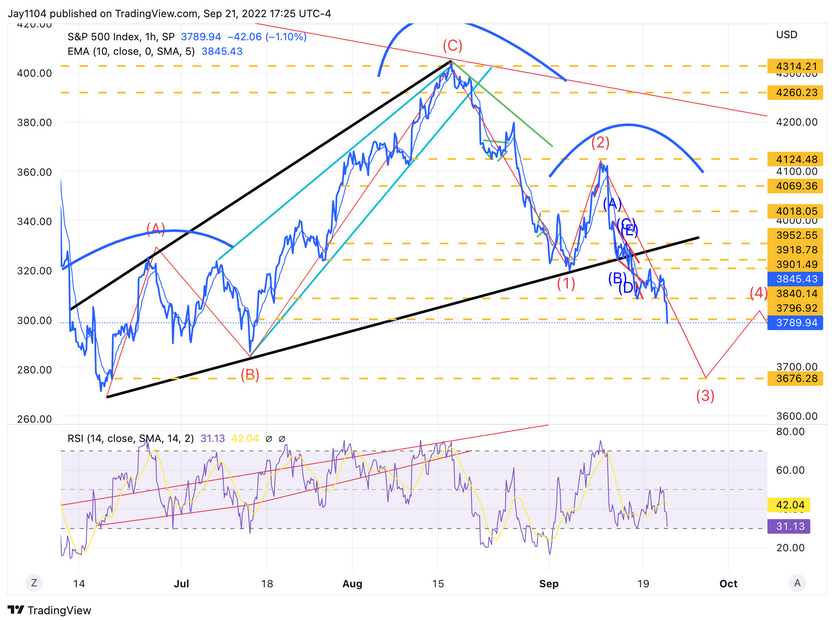 Nasdaq
For the ETF, that are no open gaps from what I can see, and if real and nominal rates are heading higher, then the QQQ should continue to head lower. I think the QQQ will also be heading to new lows and undercutting the $269 level.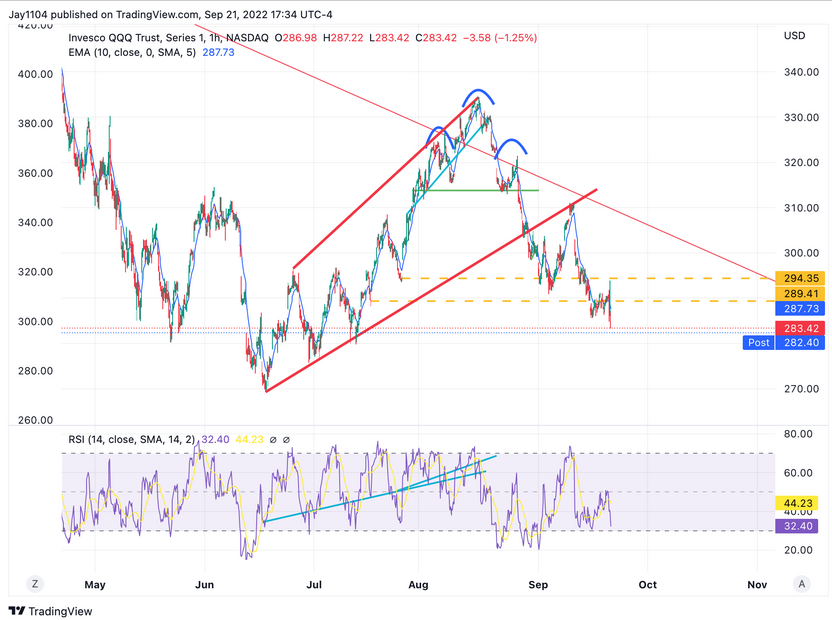 VIX
The VIX options expiration took place yesterday morning, and the more hawkish than expected FOMC projections sent the VIX higher. This 28 level is enormous and has been strong resistance for some time. But that was primarily due to opex, and now that opex has passed, the VIX should be able to move more freely, so a spike higher from here would not be surprising.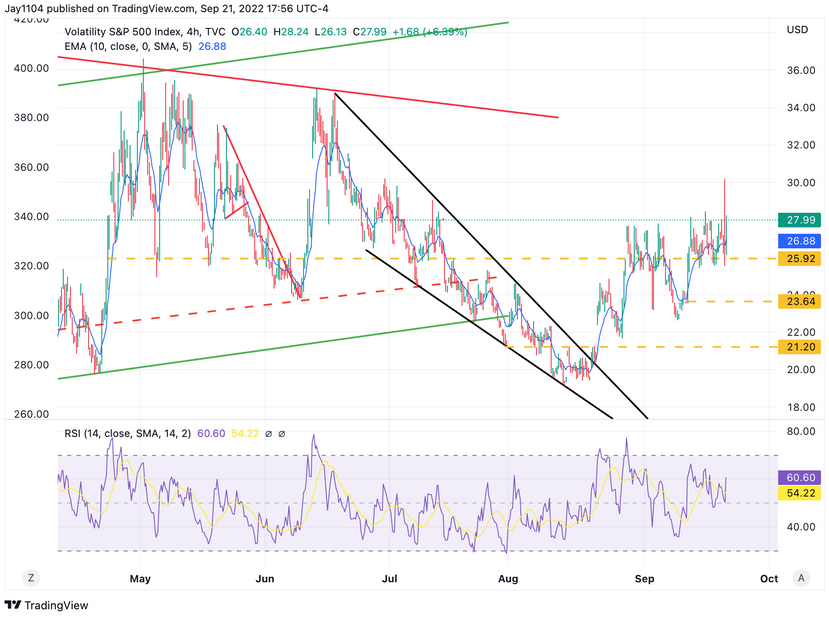 2-Year Treasuries
Additionally, based on the FOMC projections, I think the rate is heading to 4.25%, if not even higher.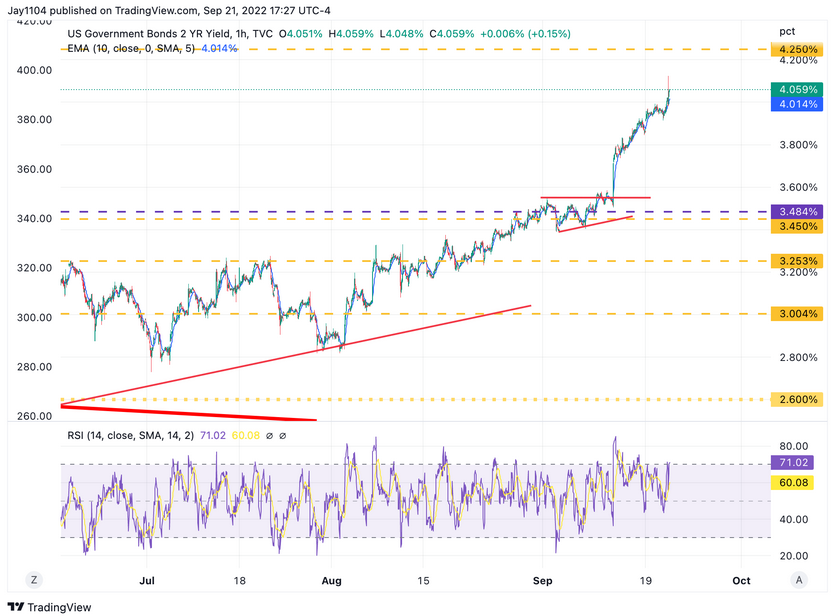 Zoom
Zoom Video (NASDAQ:) made another new low yesterday, and the break of support at $76.50 opens the door for a drop to $70.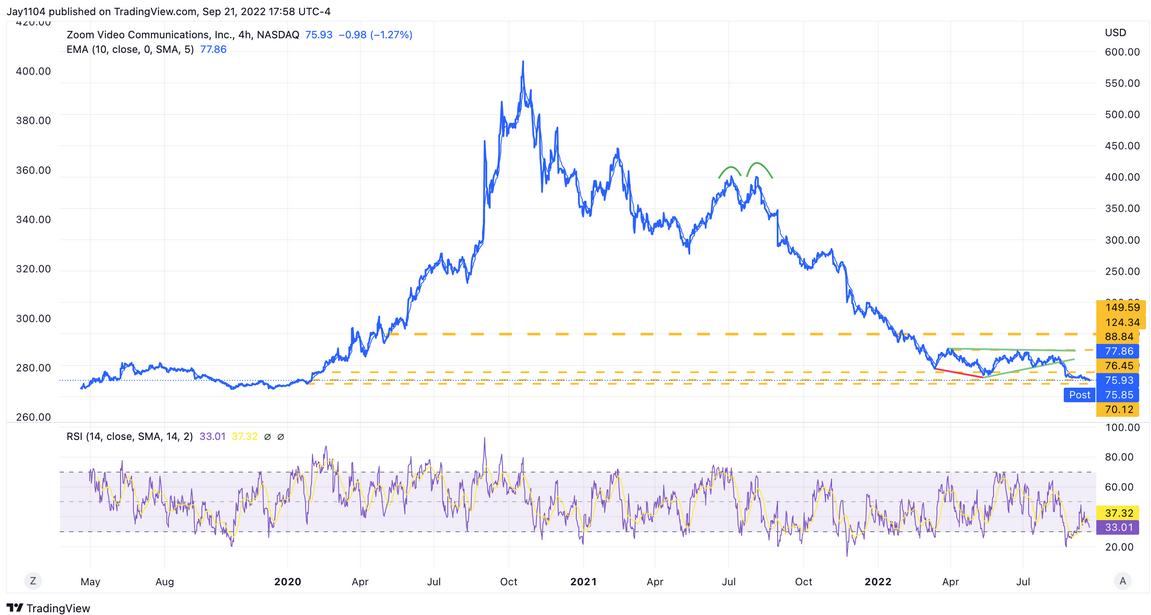 FedEx
FedEx (NYSE:) continues to drop following results, and now it is on the cusp of filling that gap from July 2020, down at $139.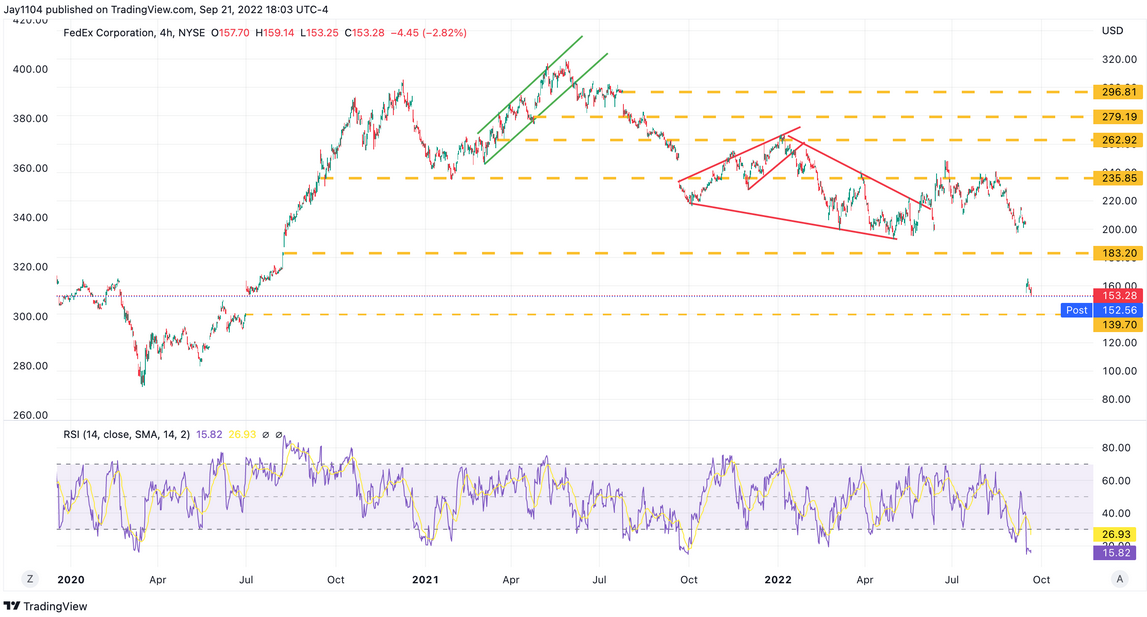 Capital One
I had seen some bearish option betting earlier this week in Capital One (NYSE:), and the stock looks like it could fall off a cliff at this price, with $80 being the next major support level to come.