Are you trading in right now? Do you have any open positions? Then better checkout this analysis…
Most of the traders who have taken positions expecting some big moves in Nifty might be setting themselves for disappointment. As prices are likely to consolidate in the short term.

After touching the prominent level of 18000 in mid-August, we haven't seen any significant moves in the Index. The level is acting like a potential resistance zone.
Overall, what we are witnessing right now is nothing but consolidation and Volatility!
Take a look at the Price Action in 5h Chart
Nifty 50 – Price Action Trading Analysis in 5h Chart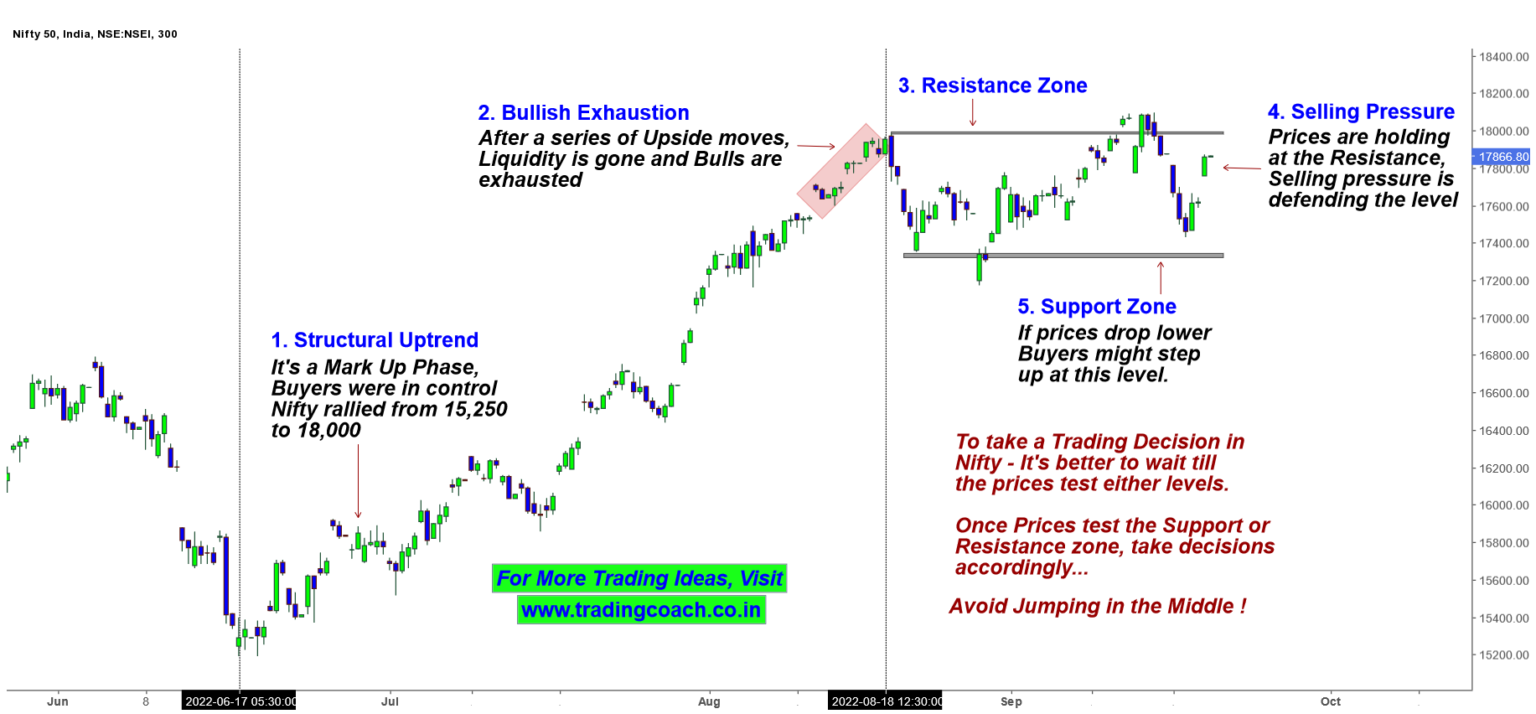 The Important level at 18000 acts likes a strong resistance zone and every time prices test the level, the Bears step in to defend it. We can see it clearly on the chart.
The prominent Support zone is around 17250. If prices drop lower from the current level, Buyers might step in here to defend it.
Right now, we are not seeing any signs of sharp momentum or strong moves; it's nothing more a consolidating range.
To take a trading decision, it's better to wait till the prices test either the Support or Resistance zone. Avoid making emotional mistakes and don't jump in the middle.
To learn more about Price Action Trading Strategies in Nifty 50, Checkout my video lessons, given below
I am expecting the prices to stay like this till the expiry… What's your thought on Nifty 50? Let me know in the comments.