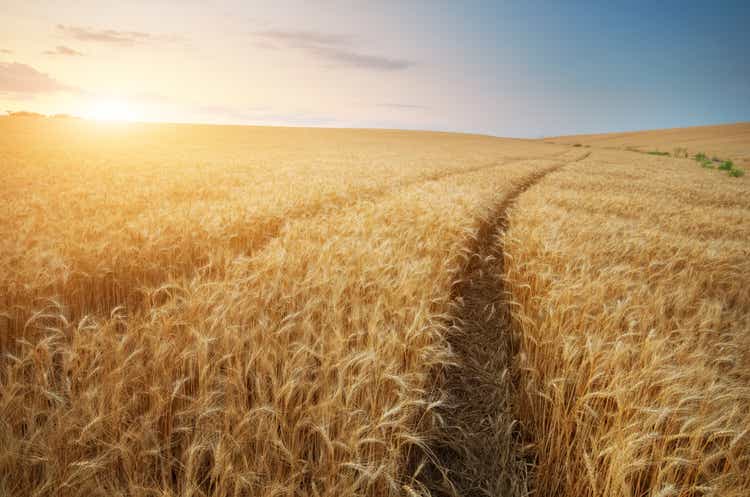 Chicago wheat futures scored their first weekly gain in five as the market awaited a renewal of the Russia-Ukraine export deal.
The main issue is the length of the extension, as the United Nations backs Ukraine's request for a 120-day rollover of the agreement allowing the export of grain from several Ukrainian Black Sea ports, while Russia wants to extend the deal for 60 days.
CBOT wheat (W_1:COM) delivery settled +1.5% to $7.08 1/2 per bushel Friday, while May corn (C_1:COM) +0.3% to $6.35 1/2 per bushel and May soybeans (S_1:COM) -1% to $14.78 1/2 per bushel.
ETFs: (NYSEARCA:WEAT), (CORN), (SOYB), (DBA), (MOO)
For the week, wheat gained more than 3%, corn climbed nearly 3% and soybeans ended with a slight loss.
The corn market is being underpinned by Chinese buying, with the U.S. Department of Agriculture making its third consecutive announcement of old-crop U.S. corn sales to China, totaling 1.92M metric tons over three days.
Chicago wheat futures fell to 18-month lows last week.