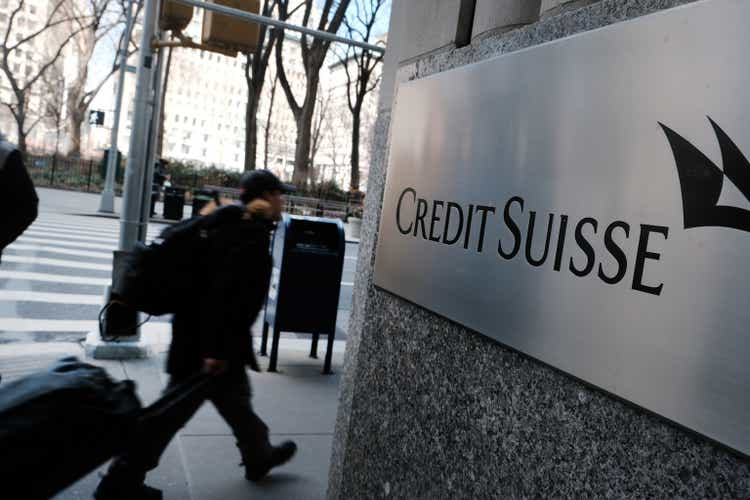 UBS Group (UBS) has agreed to acquire Credit Suisse Group (NYSE:CS) in a government-led deal that aims to contain the banking shock that's rolled through global financial markets, according to a media report.
The larger UBS (UBS) will pay more than $2B, all in stock, for the smaller Credit Suisse (CS). Bloomberg reported, citing people familiar with the matter. That's a fraction of Credit Suisse's market cap of ~CHF 7.4B ($8B) at the close of Friday. In the past five years, CS's ADSs have sunk 89% as the Swiss bank has struggled with scandal after scandal.
The plan was drawn up quickly after the collapses of Silicon Valley Bank and Signature Bank triggered a rout in Credit Suisse's stock and bonds. Bloomberg said. The Swiss National Bank's pledge to provide sufficient liquidity to CS apparently failed to assuage investor's fears over the bank's prospects.
U.S. have been in contact with their Swiss counterparts as both banks operate in the U.S. and are consdered systemically important in Switzerland, Bloomberg had reported earlier.
Authorities were eager to have an agreement in place before Asian markets opened.
More on Credit Suisse (CS):
SA contributor IP Banking Research discusses implications of a Credit Suisse/UBS shotgun wedding.