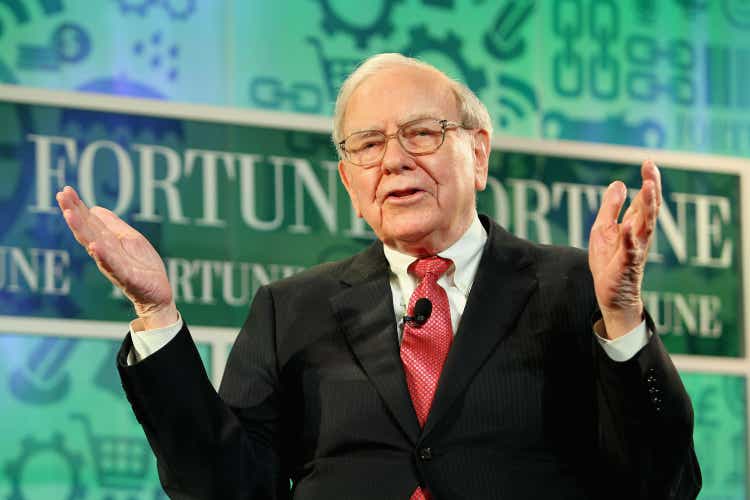 Billionaire investor Warren Buffett has been in contact with senior officials in the Biden administration in recent days regarding the regional banking crisis.
There have been several conversations between Biden officials and Buffett in the past week, according to Bloomberg report on Saturday, which cited people familiar. The discussions concern the billionaire potentially investing in the U.S. regional banking sector, though Buffett has also given some of his views about the current tumult in the sector.
The conversations come as Buffett has been a savior to the banking sector in the past. The chairman of Berkshire Hathaway (NYSE:BRK.B) invested $5 billion in Bank of America (BAC) in 2011 as he tried to bolster the bank due to its losses tied to subprime mortgages. In 2008, Buffett came to the aid of Goldman Sachs (GS), investing $5 billion in the bank in the depths of the financial crisis.
Regional banks may need the help of Buffett after several of the banks' stocks cratered this week, such as Western Alliance Bancorp (WAL), KeyCorp (KEY) Comerica (CMA) and Zions Bancorp (ZION), after the twin failures of Silicon Valley Bank and Signature Bank.
A group representing midsize US banks has sent a letter to the FDIC asking the agency to ensure all bank deposits for the next two years, according to a separate Bloomberg report.
First Republic Bank (FRC) shares slid 15% in after hours trading on Friday after a media report that the struggling lender is in talks to raise capital from other banks or private equity firms through the issuance of new shares.