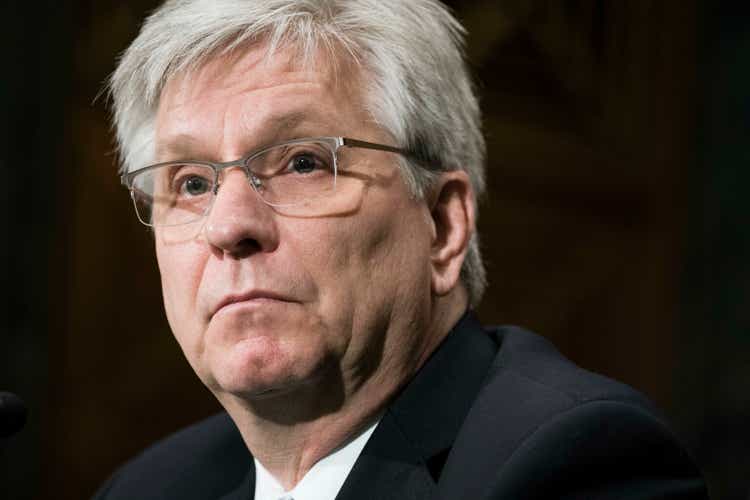 Federal Reserve Governor Christopher Waller said Wednesday that economic and lending activity data over the next three weeks will help determine whether the U.S. central bank should hike interest rates or hold them steady at the June 13-14 meeting. Either way, poliycmakers would likely have to lift rates further this year to tame still-high inflation.
"I do not support stopping rate hikes unless we get clear evidence that inflation is moving down towards our 2% objective," Waller said in a prepared speech at the University of California Santa Barbara Economic Forecast Project event. "But whether we should hike or skip at the June meeting will depend on how the data come in over the next three weeks."
If incoming data does not show more signs that economic activity and inflation are cooling, Waller said, than a rate hike would be appropriate in June. Still, he added, "prudent risk management would suggest skipping a hike at the June meeting but leaning toward hiking in July based on the incoming inflation data."
The Fed earlier this month raised the target range for its benchmark rate to 5.0%-5.25%. Another rate hike would take the key rate to the highest level seen in 22 years.
At the hawkish end of the monetary dove-hawk spectrum, St. Louis Fed President James Bullard on Monday called for two more rate increases this year to ensure inflation cools to the 2% objective. On the other hand, Atlanta Fed President Raphael Bostic said he is "comfortable waiting a bit" to see how the Fed's tightening campaign plays out.